Creatively Capture Classroom Learning

Pick up a camera and help your students make meaning from the world around them. This is our proven arts and tech integrated curriculum, where you'll use a camera (any camera!) to go on photo adventures with your students that are rooted in social emotional learning principles.  (If you need to bring more creativity, curiosity, and art to your students THIS project will do just that without taking tons of time or extra planning out of your already crazy schedule) .  
When it comes to supporting the emotional and learning needs of your students we know you have many options. The 100 steps project is an opportunity for you to bring photography, mindfulness and motivation to the classroom by incorporating Social Emotional Learning, Movement, and the Arts & Technology pieces of STEAM together into one project based activity. 
Research shows:

Mindfulness in the classroom is shown to reduce disruptive behavior.

Creativity in the classroom has been shown to

increases student motivation

Arts-integrated lessons allow students to move & more meaningfully articulate their learning.

And we want to give you the tools to bring those research based strategies to your students in a way that is: simple, adaptable, creative, arts & tech based, & most importantly engaging and fun for kids and teens! 


Everything You Need To Bring Fun, Learning, Creativity, Art, Movement, & Motivation To Your Students!
Who is this best for?
TEACHERS

Use this activity as a refreshing arts and tech integrated lesson that can be cross-curricular in almost any subject area

PTOs or PTAs

A great way to offer after school student enrichment or a community based project that you can do after school hours!

COMMUNITY GROUPS

Bring a unique approach to your student centered community activities!
Why Buy The 100 Steps Project Kit?
SEL PRINCIPLES –

Time for self-reflection and gratitude! 

FUN –

Designed to be motivating for kids and teens! 

DONE FOR YOU

– You don't have to find prompts or inspiration. We've got it all for you!

NO SUPPLIES NEEDED

– Art can be messy. But a camera allows you to express your creative side without the fuss! 

ANY SKILL LEVEL – No fancy camera necessary. Grab a tablet or phone and go!
What's included?
100 Steps Project Prompts: Printable Card Deck

(Value: $50)

This is the backbone of your 100 steps project kit. A PDF download with a printable set of 100 cards, each with a different word or prompt to inspire your photographs as you step. We suggest several ways you can print these cards as well, from going DIY on your home printer to sending them to a 3rd party vendor to print them for you.
100 Steps Project Planning Pages

(Value: $50)

15+ pages in a downloadable PDF to get you started on your 100 steps journey. In this guide you'll find prompts and planning pages that will encourage you to write down your thoughts and ideas for your 100 steps journey, and dream up the possibilities for where your project can take you and your students.
10 Surprisingly Simple Ways To Use Your 100 Steps Project Card Deck


(Value: $50)

Want to take your 100 steps project journey to the next level? Grab your card deck and you camera, then print this PDF guide filled with unique ways to use your photo prompts. From a simple way to use your deck for 100 days to a quick 2 card draw, there are lots of options for you to take these tools and see you learning and the world around you from a fresh perspective!
100 Steps Project: Slide Deck


(Value: $50)

We want to make it as easy as possible for you to share a love of photography with your students. We've included a slide deck with the project steps and a photography lesson about "negative space" ready for you to download and use in your classroom immediately! 
BONUS: 100 Steps Project Community Group


(Value: $50)

Creativity is best cultivated through community and we want to invite you into ours! With your kit you are invited to come join our virtual community 100 Steps group, as our guest! This is a virtual hangout where you'll find teachers and families who are all committed to finding a fresh perspective through their camera and creative expression. Come show us where your 100 steps are taking you and your students! 
BONUS: 100 Steps Seasonal Card Packs


(Value: $50)

We've frequently create bonus packs of printable cards! Our bonus seasonal decks are the perfect way to bring fresh themes and prompts to your students all year long.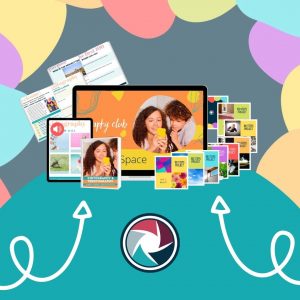 Regular Price: $97 
Today's price: $0 (code "teacherlove")
Your kit will be emailed immediately after purchase! 
Tools You Need To Use This Kit
A Camera // any camera will do – phone, DSLR, point and shoot, etc…
Computer and printer // This is to print out your card deck
Your Curiosity // This is where your creativity will begin to flow!
How You'll Access Your 100 Steps Project Kit
Immediately after purchase you'll receive instructions via email with directions for setting up a login and password on our program portal. Create your login, read the "start here" details, download your digital materials and you'll be on your way to stepping and snapping!
About Beryl
Beryl was never that person who carried a camera wherever she went. But she fell in love with photography in 2009 as a way to document the exciting time of becoming a mom. After an unexpected loss in 2011, Beryl used her camera to heal from the difficult emotions that surfaced – leading her down the incredible path of becoming an "accidental business owner". Today Beryl has worked with thousands of families and organizations across the globe helping them use a camera to see the word from a fresh perspective. Ready to join them?
FAQ
Instructions for access your 100 steps project kit will arrive in your inbox immediately after purchase. Just follow the simple steps to create a login and password on our products portal and you'll be on your way to having your kit right away!
Nope, this kit is all digital. We're committed to the easiest, simplest ways to be fun and creative right away!
Our commitment to YOU and how you are feeling when you pick up a camera. We want to take you away from the swirling and spinning thoughts of daily life and into a simple and quick solution to come back to calm and creativity. You aren't just getting a series of random words to photograph, you'll be inspired to cultivate a positive and purposeful mindset every step of the way.
This kit grants you "family use" and includes a single household license. But – we LOVE that people want to bring the 100 steps project to other groups or organizations! More on that below…
Please get in touch using the "contact" link on our menu so we can set you up with our fabulous group licensing program!
I am so glad you asked. We are a small business that is run by a 3 person team of moms like you. And if you reach out via our contact form or email you're going to get one of us replying to you (and we LOVE it!) Connecting with our community is the reason we do what we do.
Your happiness and well-being is our priority. Keep reading below for our refund policy and commitment to you!
Our Commitment To You.

We're absolutely confident that you will love our 100 Steps Project Kit, which is why we want you to give this experience a risk free try today.

If you aren't completely satisfied with your kit, we'll grant a full refund within 48 hours of purchase. No strings, no obligations, no worries!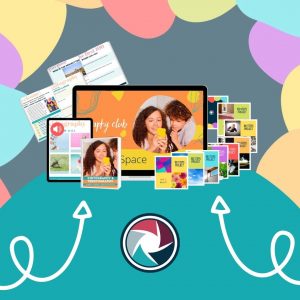 Regular Price: $97 
Today's price: $0 (code "teacherlove")
Your kit will be emailed immediately after purchase!